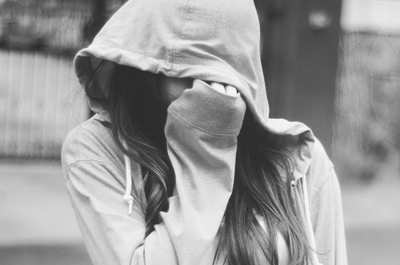 I made this post for the people that has something to say for someone in their heart, in their life, in some situations, whether bad or good, whether their position on that situation is on up or bottom, and still many situation that makes your heart feels so burdened.
but they too shy to say.
Too afraid to wrong.
Too afraid to be a brave person.
Too selfish to say sorry.
Too worry to face the side-effect if they say the truth.
especially about love.
You know what? sometimes the truth is hard to say, but someday you'll choose the truth than to lying over and over again, and someday you'll think that to be a honest person is the hardest thing to do. Even when your problem isn't very complicated than you think but to tell the truth isn't easy like flipping your hand. It will need a courage and self-confidence feeling, and also a trust to the person that you want to tell to.
You must believe to yourself, too. Believe that you are quite brave to say that "something" to someone in your heart. Believe that nothing bad gonna happen if you say it. Believe that you aren't wrong.
Because If you keep quiet, nothing will changed.
All you have to do is s

ay how you feel.
So, c
ome out and say it right now.
"
Love you, I love you
I'm running out of breath
I can't keep my loud-voiced diamond locked away

When I realized what I'd lost,
I couldn't bear it.

What I can do right now
Is put this feeling into words.
all I've been doing i
s looking up at the sky.
My eyes fill with tears and overflow without stopping.
This world, t
hat we live in,
Is filled w
ith love for someone."
(AKB48 - Oogoe Diamond)